Modular aspect
Modular solutions dedicated to IGC
The NeuronIC set includes a gas chromatograph, an automated injection system and a workstation equipped with software modules chosen according to the targeted applications fields.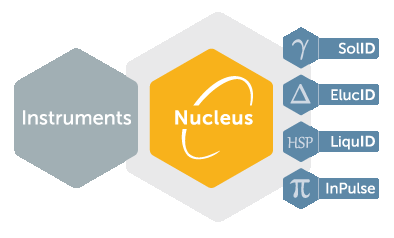 According to your needs
Thanks to the modularity of the solution, we can suggest you the solution that perfectly fits with your needs.
Gas chromatograph with

2 analytical channels operating in parallel and simultaneously
an automated injection system

 
Software's core over which the different modules are added.
The data processing modules enable the determination of the following features:

Surface energy, nanoroughness, acid-base character of solids' surface
Enthalpy variation, entropy variation, glass transition temperature, diffusion coefficients
Hansen Solubility Parameters (HSP)
Desorption isotherms, specific surface, surface heterogeneity